Areas of Expertise
Our team of skilled survey experts, engineers and development consultants are by your side, from field to finish, and, at the helm of the industry's latest technology, will provide you with the most precise and comprehensive geomatics.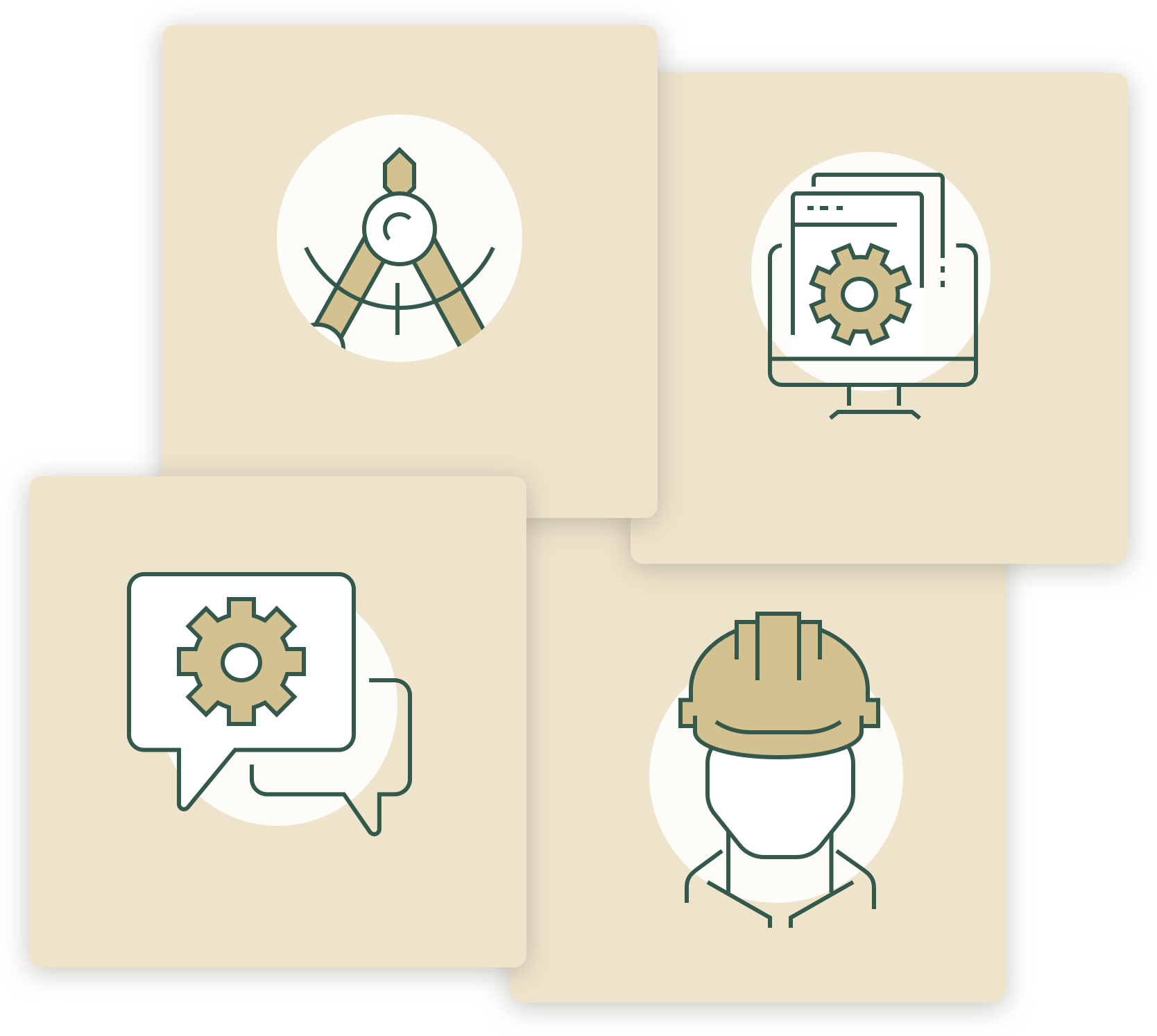 Topographic Survey
Understand the land. Topographic surveys provide vital information used in the design and approval process of land development.
We use Leica survey equipment in conjunction with MicroSurvey and AutoDesk drafting software to provide accurate measurements
Determine elevation contours, the location of natural and man-made land attributes, and legal boundaries
A crucial tool when presenting plans to a buyer or municipal approving authorities
What charges are impacting the land?
Learn More
Construction Surveys
Accurate data, from start to finish. Construction surveys collect data to establish a preliminary survey control plan and inform on the accuracy of the work post-construction.
Guaranteed timely turnarounds for standard layouts.
Our cutting edge technology is suitable for single-family lots to multi-hundred hectare properties
Excavation offsets and foundation layouts
As-built surveys to complete municipal form inspections
Learn More
Subdivisions and Legal Surveys
Divide and conquer. Subdivision surveys establish new land parcel boundaries or adjust pre-existing parcels.
We work closely with you to understand all aspects of your project
Posting plans for resolving boundary disputes and proper fence construction
Comprehensive subdivision plans
Detailed plans for right of ways and easements
Learn More
Strata Surveys and Air Space Plans
Precise plans for distinct projects. Strata surveys define the nature and location of legal boundaries of buildings in your unique development plan.
We are familiar with municipal planning requirements and,
Current policies governing strata subdivisions and air space titles
Residential and commercial-scale projects
Learn More
Settlement Monitoring
Build responsibly. Seismic monitoring is used to detect horizontal and vertical movement when working next to neighbouring structures.
Our state-of-the-art equipment performs based on your unique project requirements.
Minimizing the risk of claims and upset neighbours with vibration and sound monitoring.
Geotechnical engineer consult to establish a thorough control plan
Learn More
UAV Drone Surveys
Complete UAV solutions for surveying, mapping and other geospatial applications.
RPAS Advanced Operations Pile Certification with Transport Canada.
Authorized to operate in Controlled Airspace.
Our high-performance equipment translates to accurate aerial mapping, in a fraction of the time.
Used for large or remote site inspections and progress monitoring.
Volume surveys, faster and as accurate as traditional surveying.
Learn More
High Definition Laser Scanning
Achieve greater accuracy in all types of complicated environments, quickly and efficiently.
Our industry-leading laser scanning equipment generates precise 3D models.
Used for creating accurate measurements of complicated environments or those with limited access such as heritage sites.
Creates highly accurate three-dimensional images for use in many digital formats for Architects and Engineers.
Performs traditional land surveying services more quickly and accurately
Learn More
Contact us
We'd love to hear from you
Contact us to learn more about our services, get expert advice or to request a quote.
1524 56 St, Delta, BC